Lads that lead 
/
Equipped with a fresh sense of purpose, LADbible has come of age.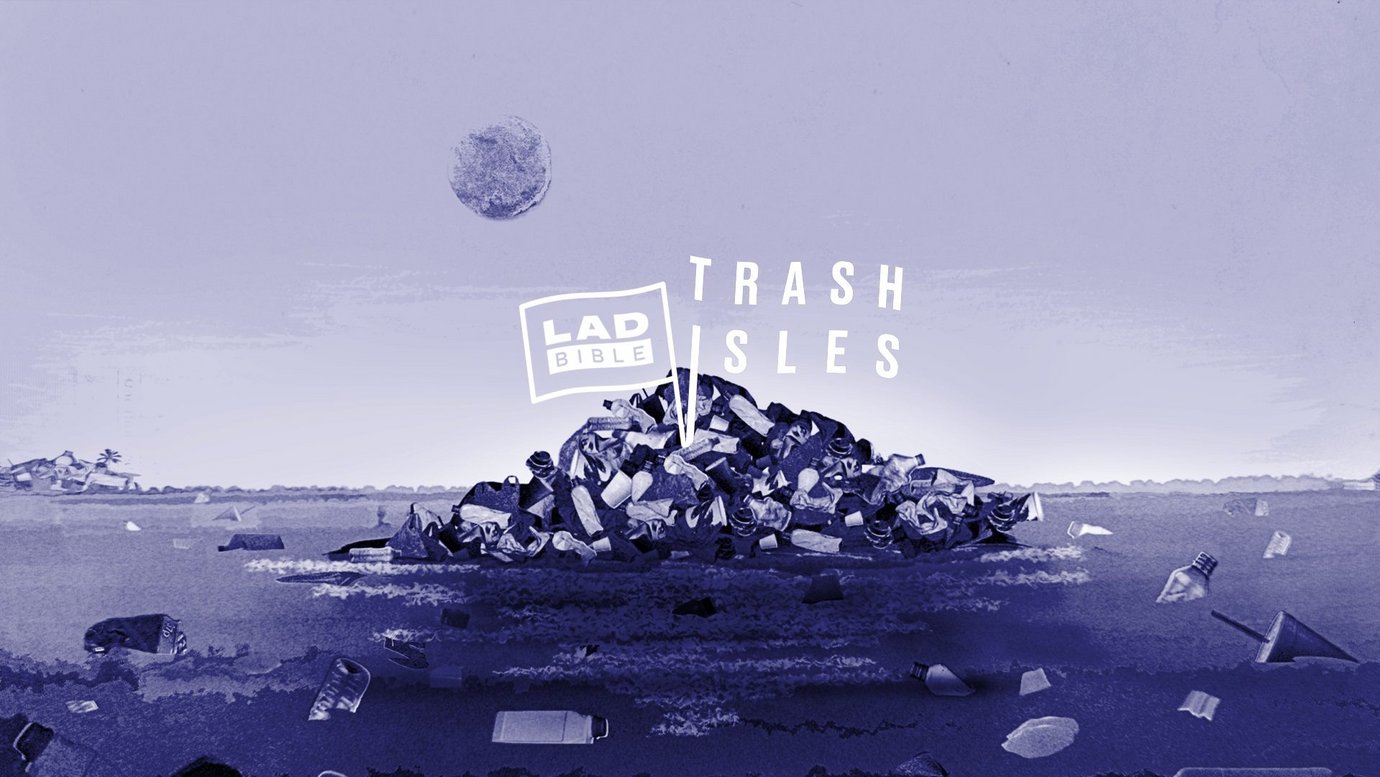 In 2016, LADbible Group was at a crossroads. Over the previous four years, the social publishing platform had amassed 26 million followers across all its social network accounts, including more than half of the UK's 18- to 24-year-old men. 'We thought, "Where can we take this community? How do we build a new type of media company that has a positive voice?"' says Arian Kalantari, co-founder of LADbible Group.
Then-students Alexander 'Solly' Solomou and Arian Kalantari had started the company as a Facebook page in 2012, filling it with funny content that was aggregated from other sites or submitted by their followers. The posts aimed to appeal to young men, attracting an audience who proudly described themselves as 'lads'. Originating from the Middle English word 'ladde', meaning young male servant, in more recent years the term connoted someone who was boisterous and football-obsessed. He was also, of course, always up for having a laugh.
Solomou and Kalantari's focus was to grow an active community and provide them with the humorous content that they eagerly sought. Unlike traditional media outlets, LADbible Group encouraged audience participation, with users invited to submit posts. This enabled the brand to foster a strong dialogue that continues today. 'We still get thousands of submissions a week from people sending us their own content. They love that they might get featured. It's a two-way street,' explains Lizzie Barclay, the group's head of marketing. These submissions, along with thorough analysis of users' Likes, shares and comments, as well as the content that they spend longest engaging with, has helped LADbible Group develop a deep understanding of what its audience wants. 'It's not hard to talk to young people if you know what to talk to them about,' says Kalantari.
By 2016, LADbible Group had matured with its users and much of the laddish banter for which the platform was once famous had been cleared out. 'It was time to collectively articulate what was right and what wasn't,' says Kalantari. 'We started to look at our vision and our values. We had to reset our objectives and realise that we were not in a numbers war anymore, we were in the brand business.' It was time for LADbible Group to grow up.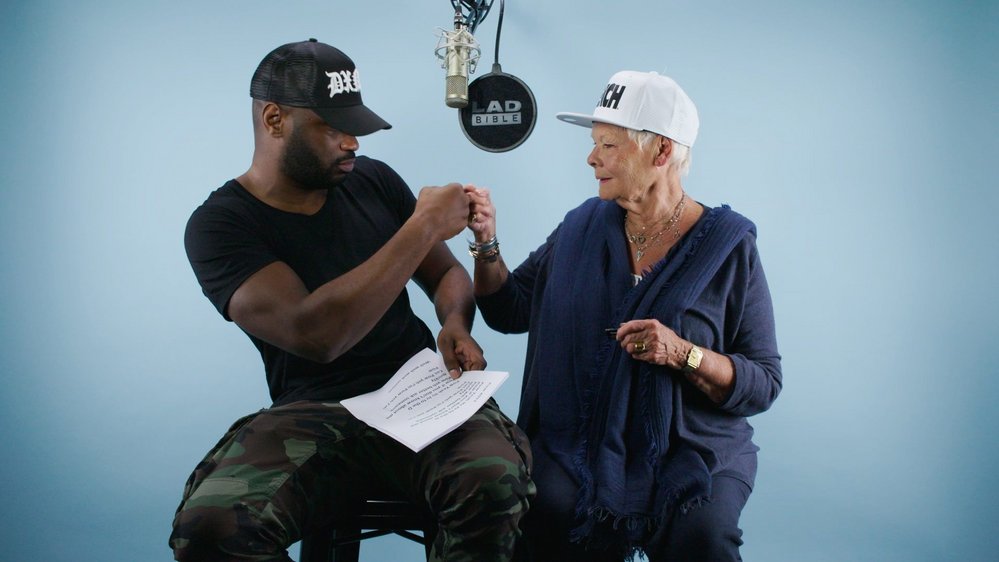 Mature model
Joyride, LADbible Group's in-house creative agency, saw that the stories that resonated the most with its followers were about people helping others. These tales of 'Everyday Heroes' became the brand's new focal point. 'The strapline helped give everyone a sense of what we were aiming for,' says Ian Richardson, Joyride's managing director.
Whether via a funny meme or a campaign to promote social good, LADbible Group unexpectedly realised that it had the power to make the internet a more positive place. 'There is a lot of negativity online and we can be a place where people come and genuinely feel happier after they've left,' explains Barclay.
By the end of 2016, the brand had launched the first iteration of its UOKM8? campaign, which was designed to raise awareness about male mental health issues, and partnered with lifeboat charity RNLI on a campaign for water safety. Both efforts were hugely successful, which galvanised the company to do more socially impactful work.
But there was an elephant in the room. Was it really going to set off on a wholesome new path with a name like LADbible Group?
'The name is something people often ask about. Rather than change it, the company decided to redefine lad – which I think was a really bold move,' says Barclay.
By offering up an alternative definition of what a lad could be, the brand dissociated the term with its past. 'We see modern-day lads as being far more in tune with what's going on in the wider world,' says Peter Heneghan, the publisher's head of communications. 'Social media changes everything. They are much more aware and considerate of their fellow human beings than previous generations. They drink less. They're more likely to be activists. Because we're a social publisher, they're talking to us and we understand how they're living their lives.'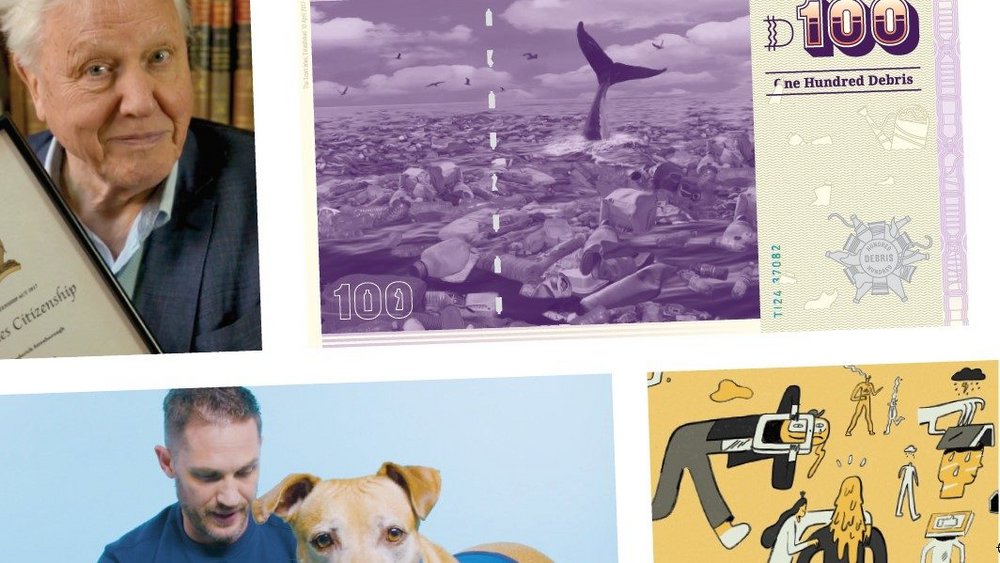 The lad that leads
Rather than tell its new generation of lads what they should care about, LADbible Group did what it's always done well and asked them. Three key themes emerged: mental health, politics and the environment.
'Our brand is about being relevant for a young audience, so it's an absolute no-brainer to make sure that we're moving in line with today's movements,' says Barclay. 'Sometimes we lead the way, sometimes we are listening and follow the way.'
When it came to environmental issues, LADbible Group chose to take up the fight against plastic pollution in the ocean. Working with charity Plastic Oceans Foundation and agency AMV BBDO London, LADbible Group launched Trash Isles, a social activation designed to raise awareness of the Great Pacific Garbage Patch (GPGP) – a mass of plastic waste floating in the northern Pacific Ocean.
If a place becomes a United Nations member state then other member countries are obligated to help clean it up. After discovering this, the team attempted to turn the GPGP into a registered UN nation.
To meet the criteria of a formal country, the Trash Isles had to be able to define a territory, form a government, be capable of interacting with other states and have a permanent population. To address this final point, the brand created a video that had actor and TV journalist Ross Kemp asking viewers to sign a petition to become citizens. More than 215,000 people, including former US vice-president Al Gore, actress Judi Dench and broadcaster David Attenborough, responded by registering as 'citizens' of the Trash Isles.
The campaign reached half a billion people across the publisher's social channels and websites and won numerous industry awards, including a Grand Prix for Design and one for PR at the 2018 Cannes Lions Festival.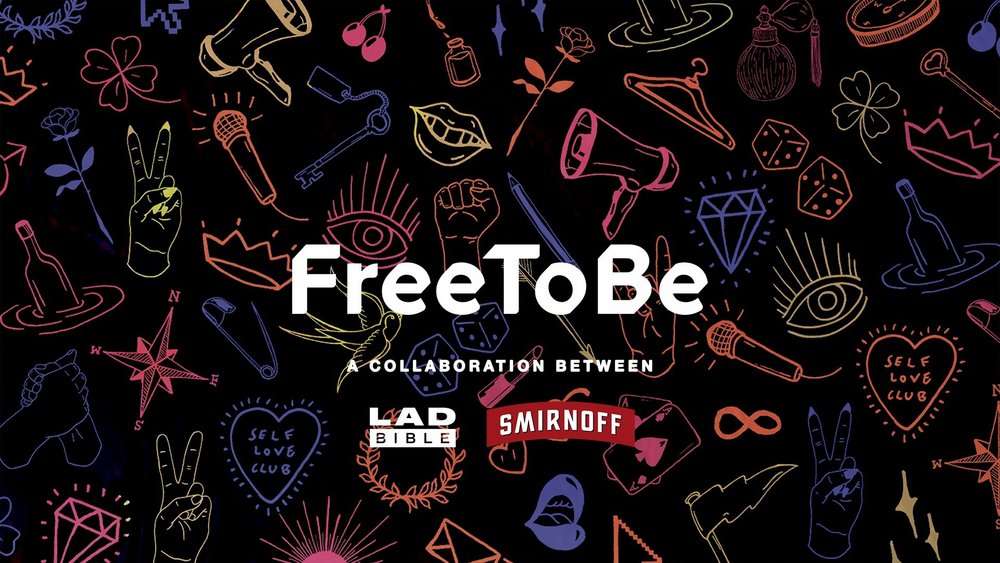 Refined tastes
LADbible Group's recent brand collaborations illustrate just how far the social publisher has come. In May, for instance, it launched a year-long content partnership with vodka brand Smirnoff in support of greater inclusivity. The creative content platform, called Free To Be, was designed to encourage empathy and discussion around themes such as gender identity and disability. These are topics that no one could imagine the company addressing just a few years ago and point to how both publisher and audience have evolved.
But LADbible is confident that there's an appetite for this type of content because it knows its audience so well. 'When you're an agency inside a publishing business, as we are, there are obvious distribution benefits of having huge audiences at your fingertips,' says Richardson. 'Yet what is arguably more powerful for our clients is the incredible insight that community gives us: we have millions of young people from a cross-section of life leaving thousands of comments and opinions daily, on near enough every subject matter you could imagine. That gives us an enviable vantage point on what a young society thinks and feels.'
For instance, when LADbible Group ran editorial cover age about Strongbow Dark Fruit, it discovered a fanbase that the cider brand hadn't previously known existed. 'In the comments and through outreach, the community led us to all these incredible stories of people who'd gone to great lengths experimenting and expressing their passion for Strongbow Dark Fruit. It was natural to follow up with a branded content campaign that not only told their stories but fired these people up in the process,' says Richardson.
Working with LADbible Group, the brand helped one fan who created a Dark Fruit ice cream flavour set up his own ice cream business and opened a tattoo parlour to honour the people getting Dark Fruit designs inked on them. 'The connection we have with our audience is so special that it often creates a wellspring for new ideas, or in this case entire campaigns,' says Richardson.
Being able to predict what its users will respond to has helped the publisher get impressive results for its brand campaigns. A film for Domino's Pizza during the 2018 World Cup, for instance, became the best-performing piece of branded content of the tournament.
Domino's strapline for its World Cup campaign was 'the official food of not going to international football tournaments' and the brand signed up former footballer Jimmy Bullard to front a series of videos for Domino's own social channels. 'They asked us to create something that used Jimmy and brought to life the strapline in a way that felt authentic and relatable to the LADbible Group communities,' says Richardson. So LADbible complemented Domino's content with a film of the footballer watching England play in the best way possible: not only has he set up the TV in his garden, but is enjoying the game, and a pizza, from the comfort of his paddling pool. Oh, and he's only wearing white Y-fronts.
'Domino's placed a lot of trust in us as the experts on our own audience,' says Richardson. 'That trust, combined with the timely nature of the content, is a large part of why the video performed so well.' With a minimal budget, Domino's earned more engagement than any of the official sponsors. 'It shows what can result when brands listen to what the audience wants and trust our expertise,' says Barclay.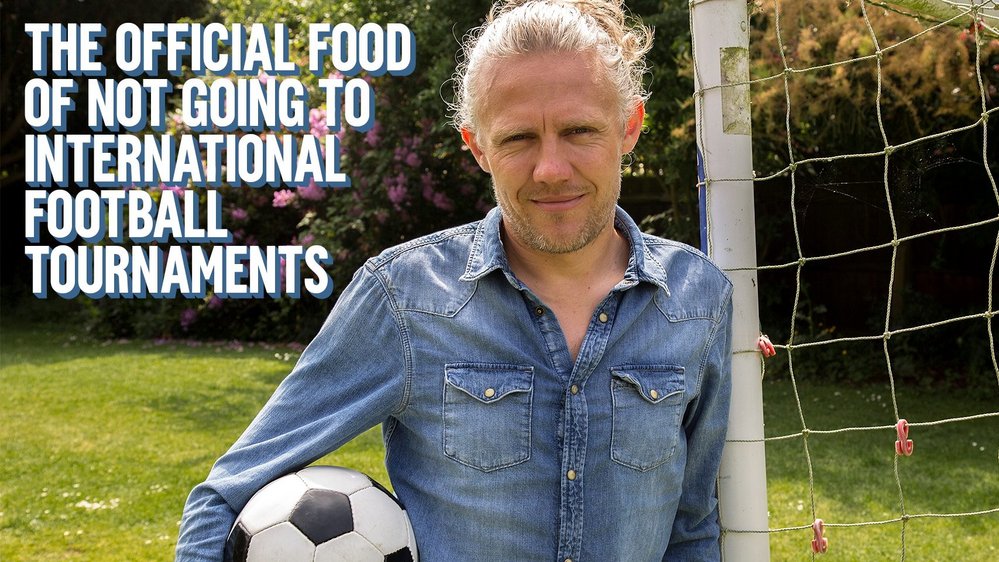 Millennium men
Following the acquisition of competitor UNILAD, LADbible Group has become the biggest social publisher in the world with a global audience of more than 120 million. It's also the biggest social publisher for women in the UK. The company has won multiple awards and more than doubled the size of its internal agency Joyride.
But the media giant is not going to rest easy just yet, especially when it comes to redefining what 'lad' can mean today. 'We've done a great job over the past two years but we've got ambitions to be the biggest youth media brand in the world and to start as many positive conversations as possible,' says Kalantari. Amen to that.
Contagious is proud to partner with LADbible Group for Most Contagious 2018. The social publisher will take to the stage at our London event on 6 December.
Contagious thinking delivered to your inbox 
/
Subscribe to the Contagious weekly newsletter and stay up to date with creative news, marketing trends and cutting-edge research.