Contagious Pioneers 2019: The Winners 
/
Our global ranking of the agencies that consistently set the standard for excellence in marketing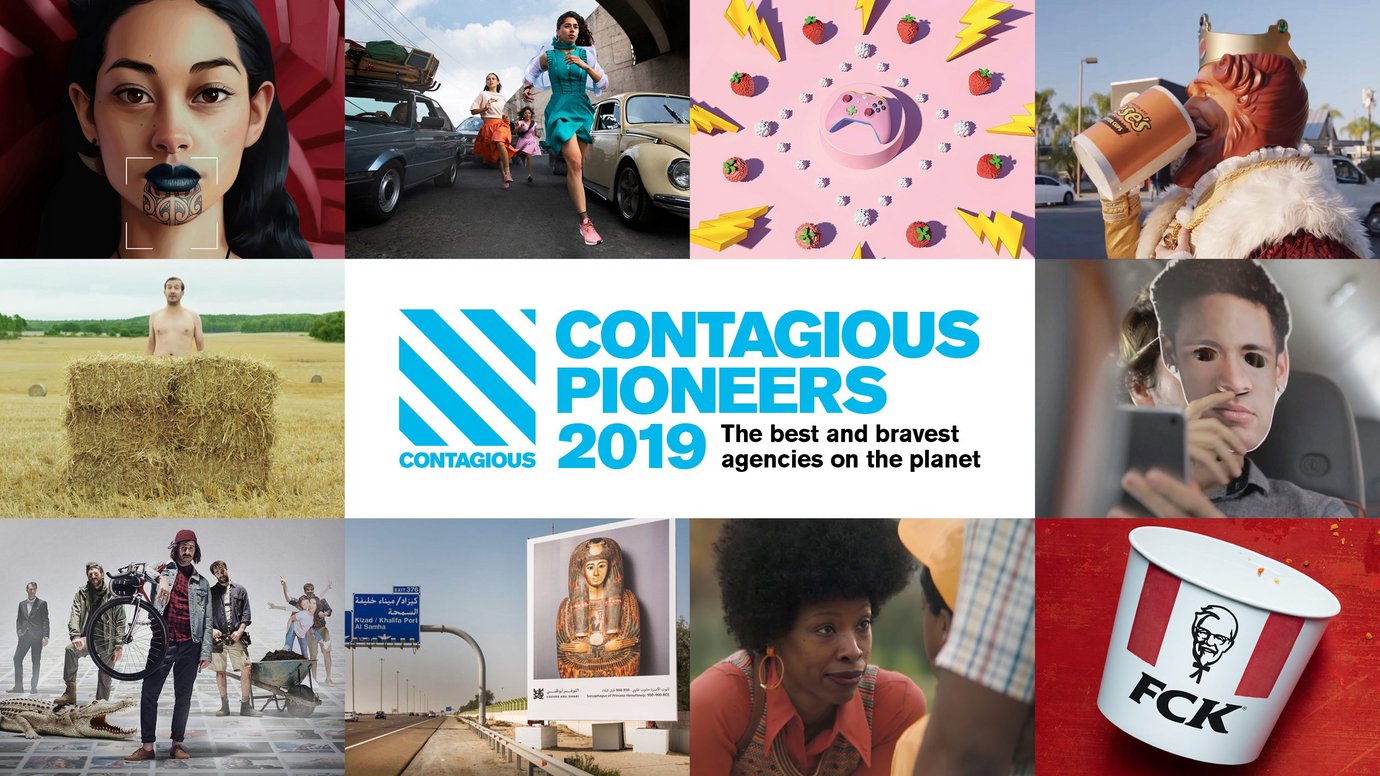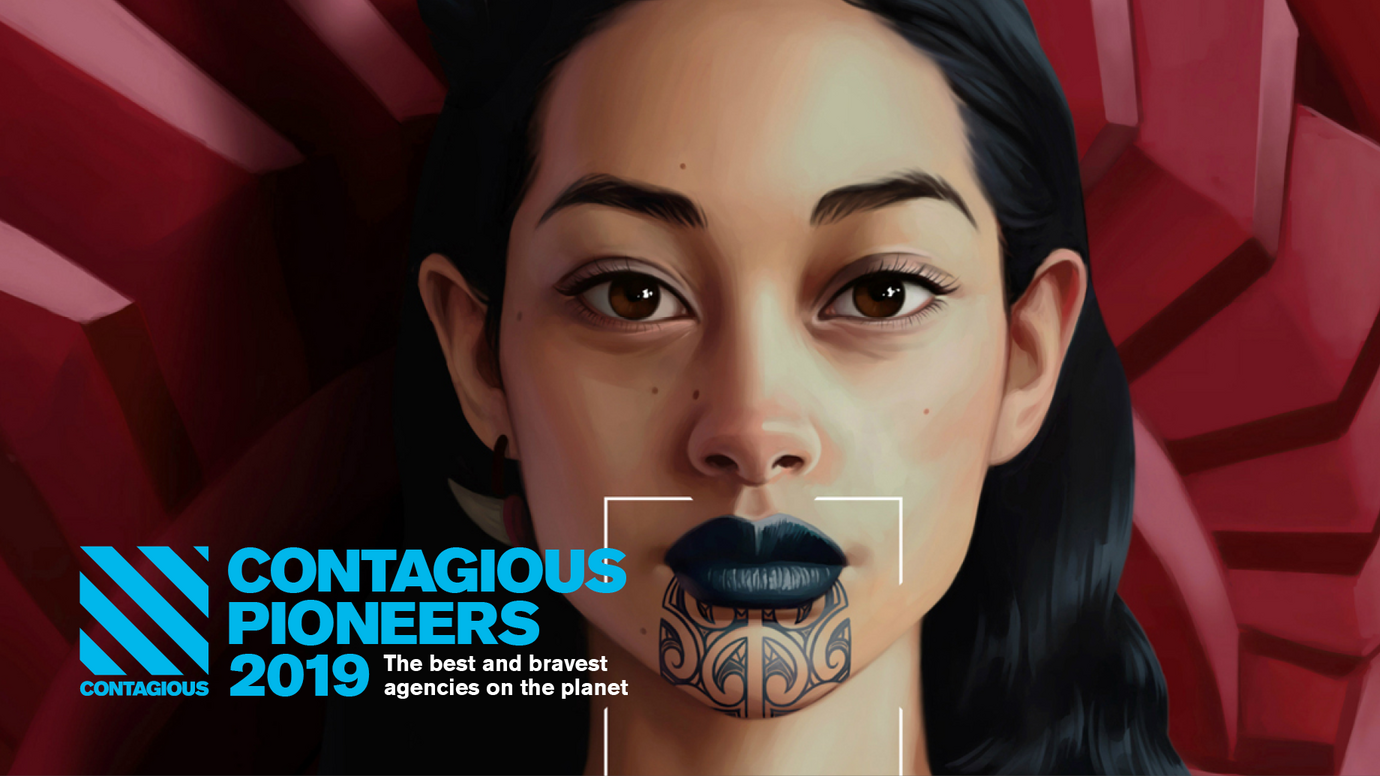 Contagious is pleased to announce the 2019 Contagious Pioneers – our global ranking of the agencies that consistently set the standard for creativity, innovation and excellence in marketing.
As in previous years, the ranking is based on a rigorous analysis of campaigns featured on Contagious I/O – an online intelligence tool and database containing the most innovative and effective marketing in the world.
In order, the 2019 winners are:
1 Colenso BBDO, Auckland
2 McCann, London
3 AlmapBBDO, São Paulo
4 BBDO, New York
5 CHE Proximity, Australia
6 Wieden+Kennedy, Portland
7 Mother, London
8 = BBH, London
8 = TBWA\RAAD, Dubai
10 David, Miami
We evaluate agencies on the quantity of their work featured on Contagious I/O throughout 2018. Only campaigns that demonstrate the highest levels of creativity and strategic thinking are chosen for inclusion on I/O. The final ranking also considers factors, such as the ratio of campaigns created to the number of different brands they were created for.
'There is no shortcut to becoming a Contagious Pioneer agency other than consistently producing exceptional work for your clients,' said Alex Jenkins, Contagious editorial director. 'For an agency to have work featured on Contagious I/O is already a brilliant achievement. To be producing work that is regularly featured on the platform is truly extraordinary and deserves credit and recognition.
'Our team of writers, editors and strategists at Contagious have extremely high standards and look for truly original marketing ideas built around creativity, technology and behavioural psychology.'
Paul Kemp-Robertson, Contagious founder, said: 'The criteria behind the Contagious Pioneers rankings are deliberately democratic. No entry fees, no spray and pray. Since 2004, the Contagious editorial team has built a fiercely protected reputation for identifying the world's most innovative, disruptive and agenda-setting ideas. For an agency to earn Pioneer status, it therefore takes bravery, ingenuity and consistent originality across a range of clients and categories. It's a phenomenal achievement.'
Check out some of the work from the winning agencies here.
Contagious thinking delivered to your inbox 
/
Subscribe to the Contagious weekly newsletter and stay up to date with creative news, marketing trends and cutting-edge research.